Here's a few pix of the Festival of the River put on by the Stillaguamish Indians each year in August. The mission of the Festival is to help people who live and work in the Stillaguamish Watershed and surrounding regions understand how their actions can help make their environment cleaner for people, fish and wildlife.
This guy plays the flute for the birds and they look like they really enjoy it.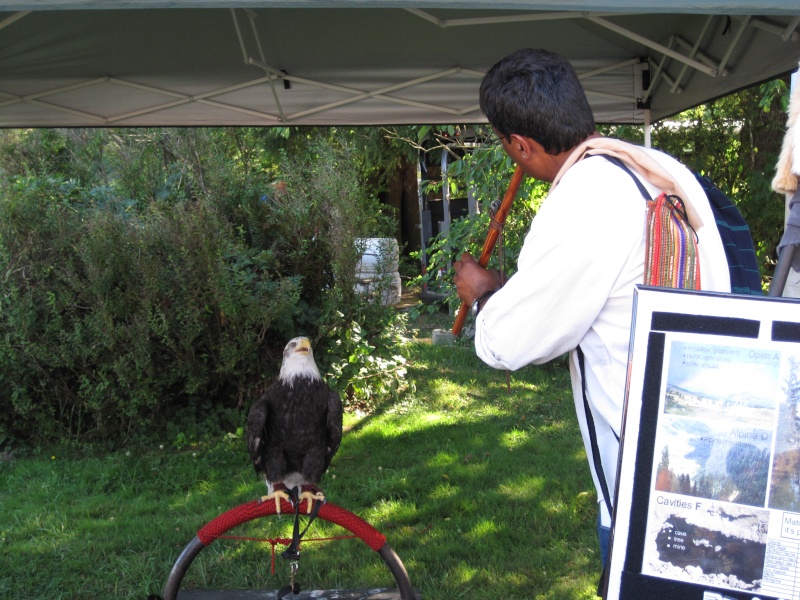 Very close relationship between her and the bird.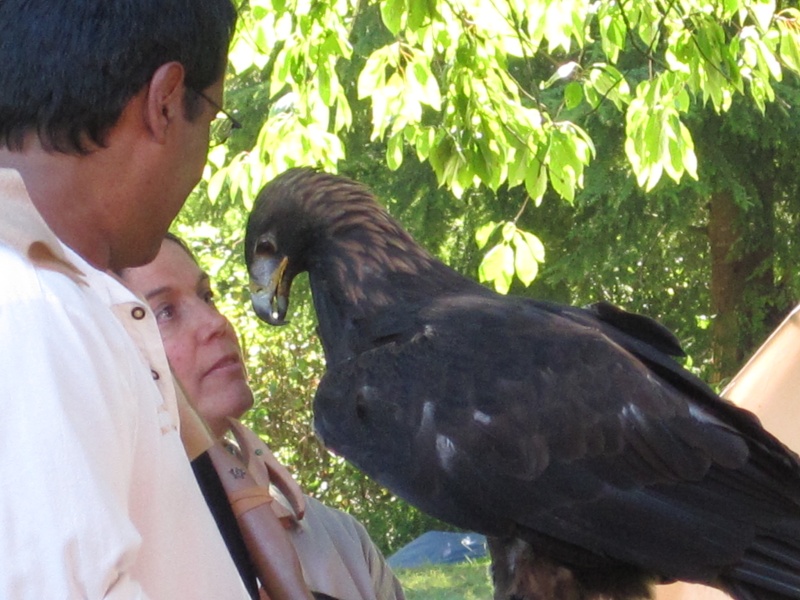 The birds are from the Sarvey Wildlife Center that helps injured wildlife and tries to get them back healthy and into the wild again.
Some are unable to be released and so become a part of the Sarvey Center for life or are given to other suitable operations.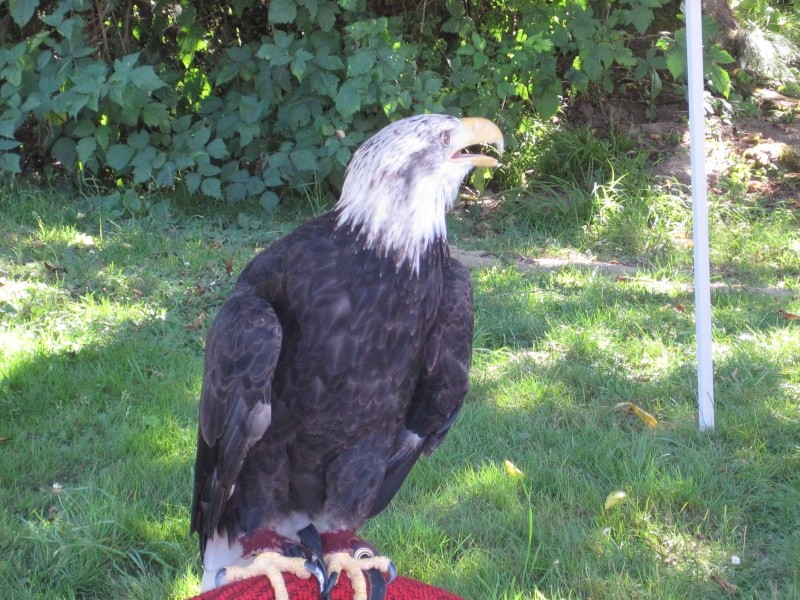 The Stillaguamish River.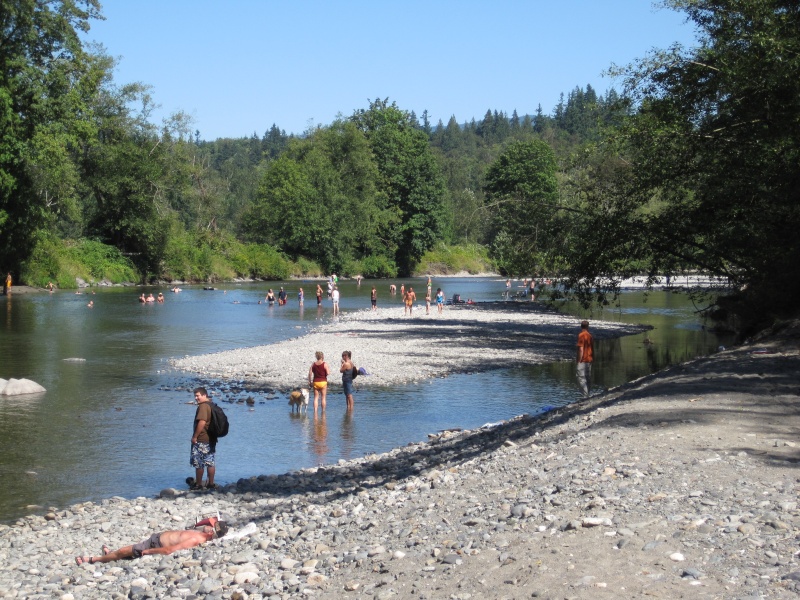 Kids taking their turns jumping into the river.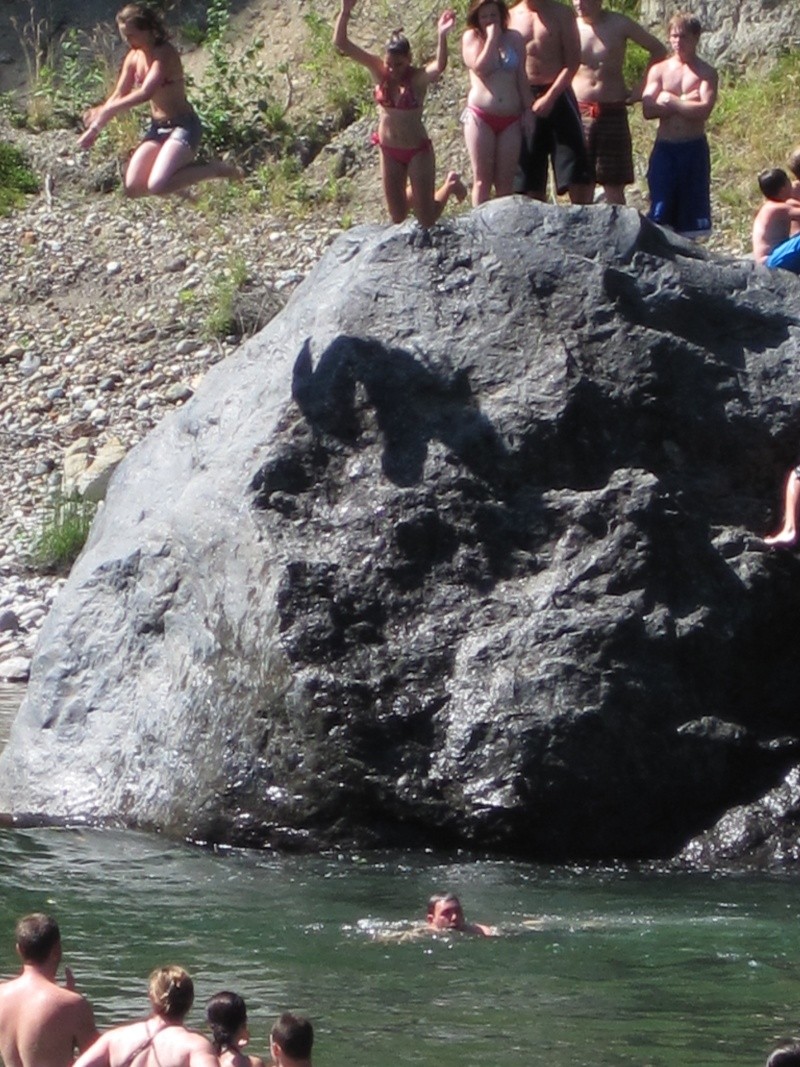 Bulls eye w/ axe.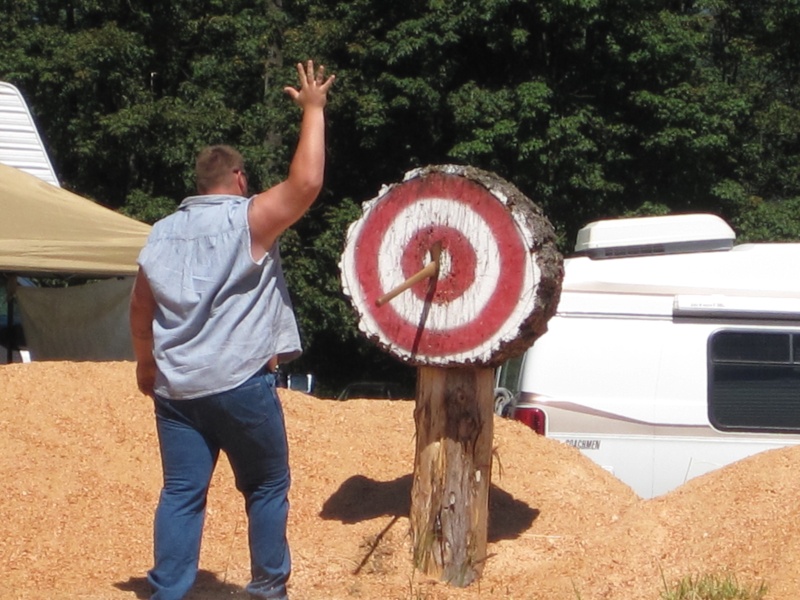 This guy was the head dude of the logging show and has his tree climbing gear on............um I just thought he was kinda cute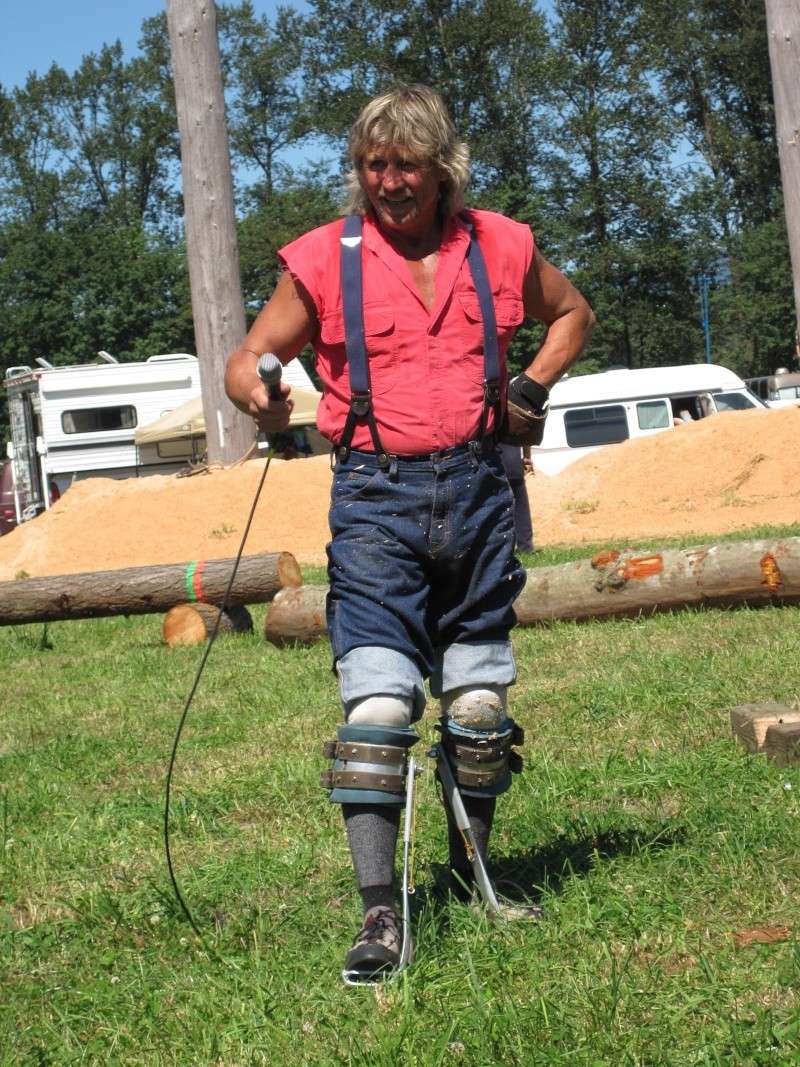 Here he is after chopping this tree down within a certain time limit.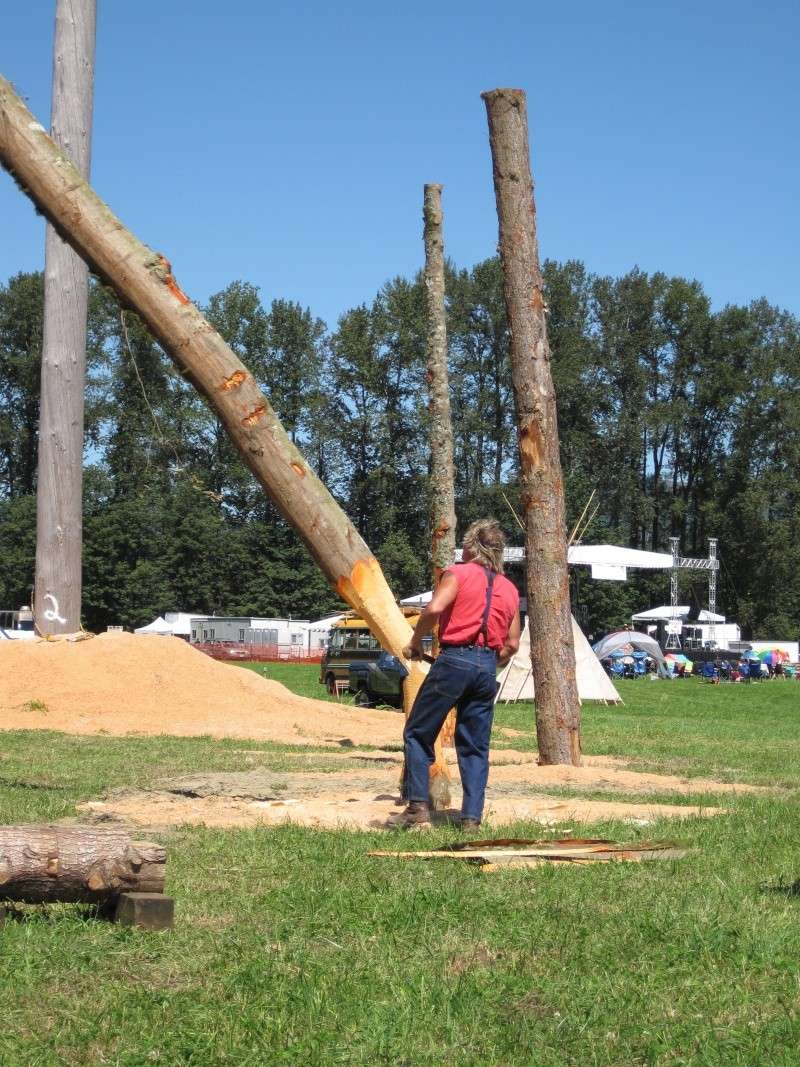 A race to the top with his son and back down.
This guy had the right idea, riding around on a motor scooter w/ twirly streamers flowing above him...........sorry I didn't get the twirly things in the picture very well.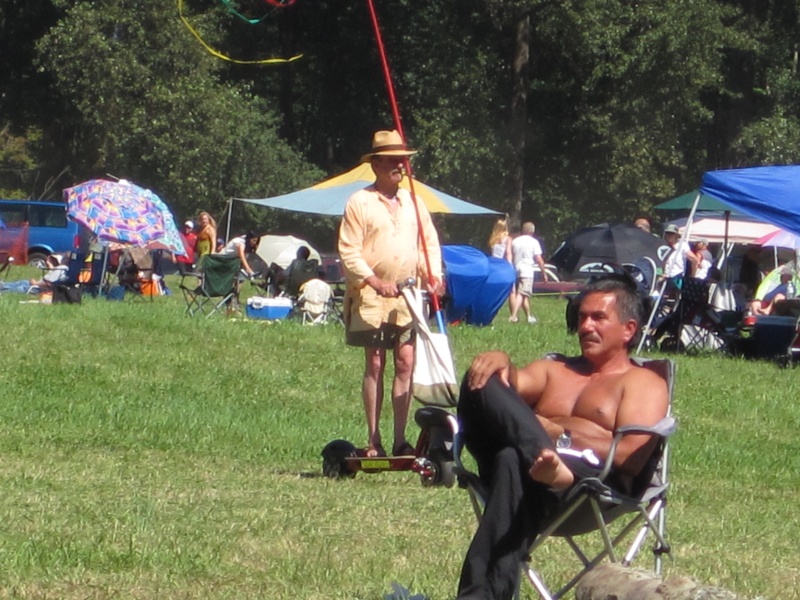 Uh oh............here comes the heat..............maybe they're after the scooter dude.......they won't catch him tho cuz each one looks like they've had over their quota of donuts