Since getting our Tosakins last year he's talked about building them their own shallow aquarium.
Tosakin tail development requires some special circumstances compared to other goldfish. They need shallower water than other goldies. In Japan and China they are still mostly kept in shallow bowls because they aren't exceptional swimmers. they also do better without much in the way of water agitation, so sponge filters and frequent water changes are better for them than large tanks.
He wanted something that fit on the table we kept their bowl on, but gives them about 3 times the water volumn without giving them too much depth. He's been thinking about doing this for several months. Talked about it, planned it out in his head. So last week when I get home from work there's this pile of glass on the kitchen table. He had gone to a local window and door place and had them cut pieces of glass to size and grind the edges so they wouldn't be sharp. Then he bought a tube of aquarium sealant and painters tape.
Then on Monday this is what he did with it.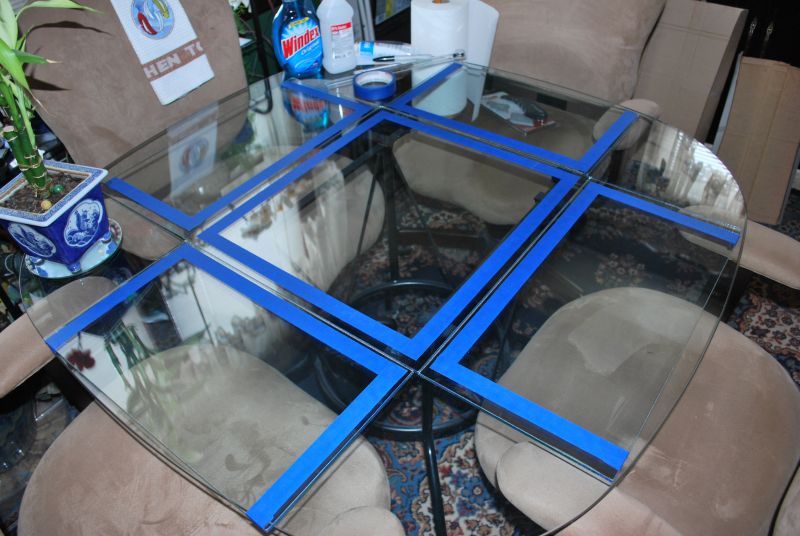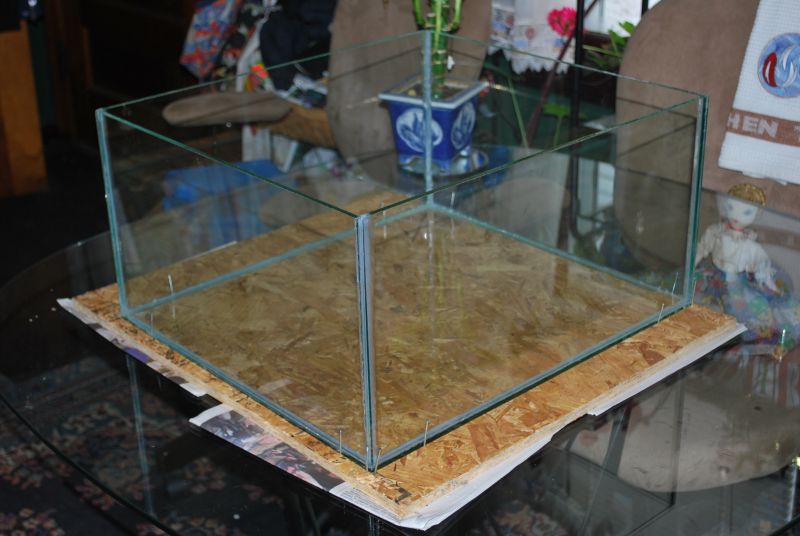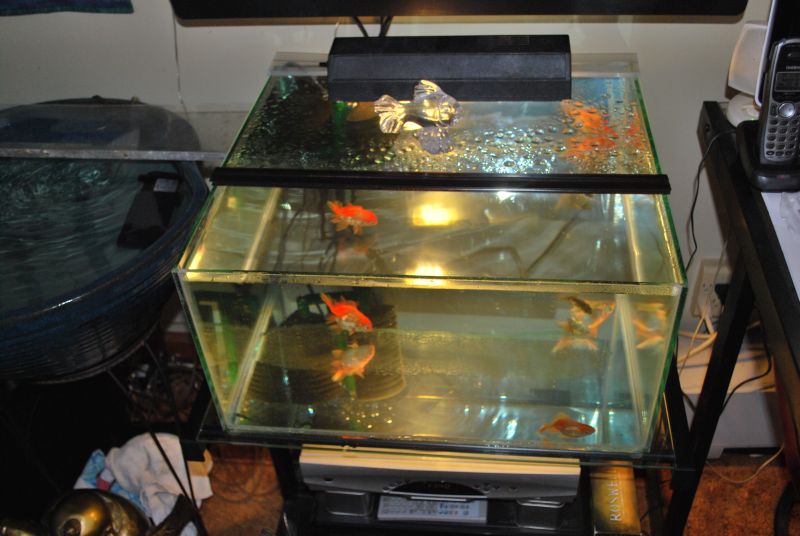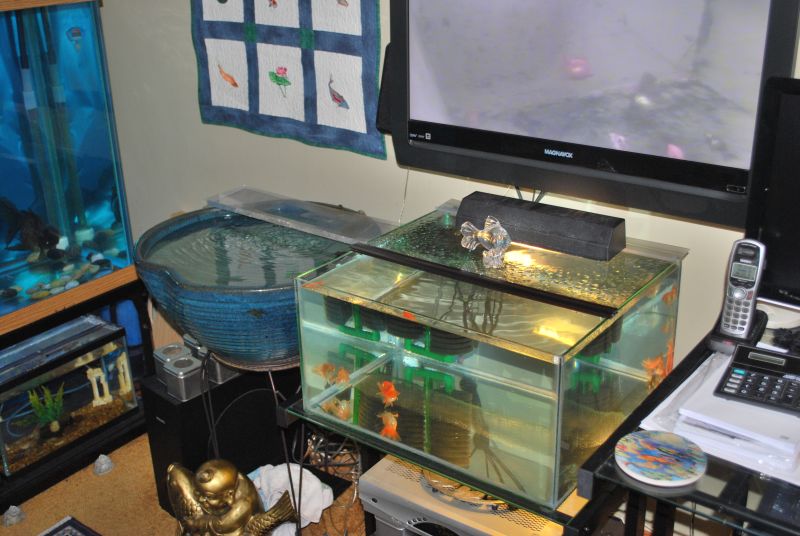 The blue bowl beside the new aquarium is what the tosakin have been living in. And that pic shows them in their new home. Old bowl was about 6 gallons of water, new aquarium is 15.
Now I want him to build another one for the bottom shelf.