Just thought I'd share a pretty hike we discovered Monday just a couple miles from home.
It was just supposed to be a short walk but turned into a long hike w/overnight status as a possibility IMHO:
Here's where we started from. It's an old dairy farm that they are making into a park: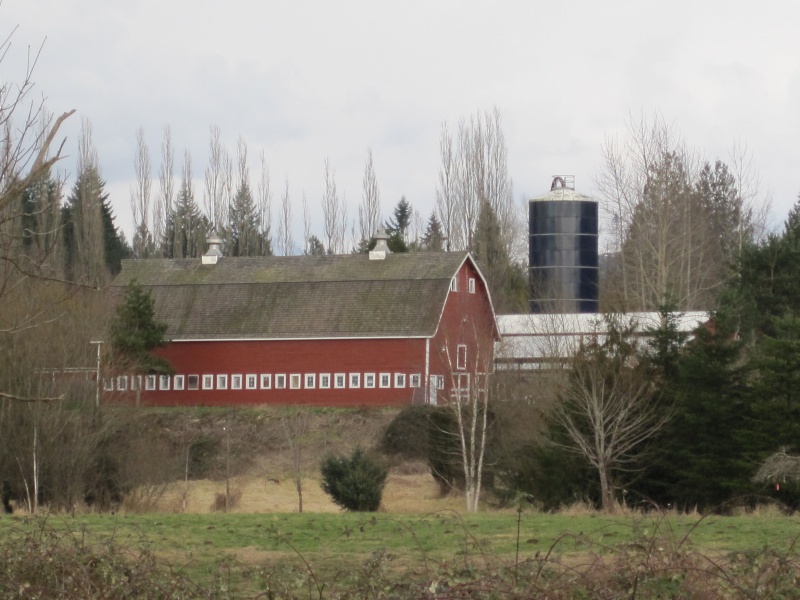 Then it starts off onto a trail(Centennial Trail)across what used to be an old railroad line: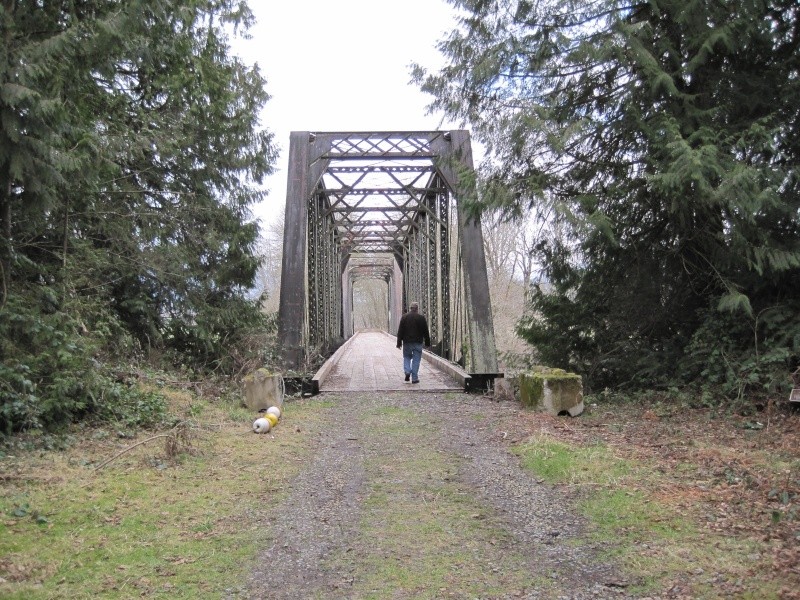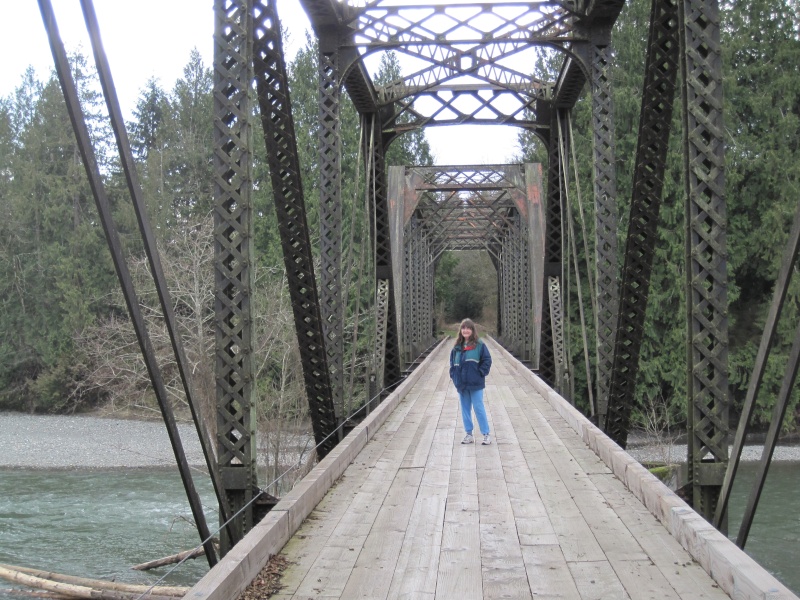 The bridge crosses over the Stillaguamish River named after the Stillaguamish Indian tribe: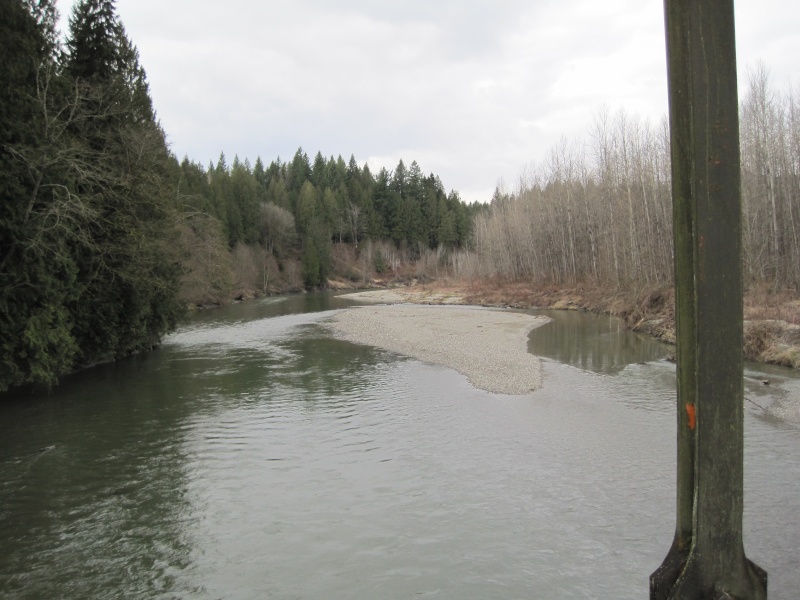 Came across a beaver pond: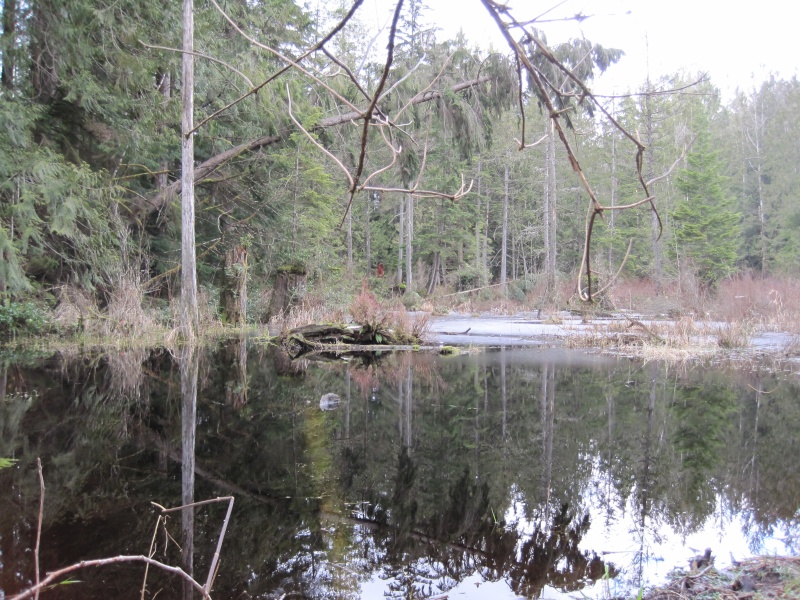 A cool looking old water shed: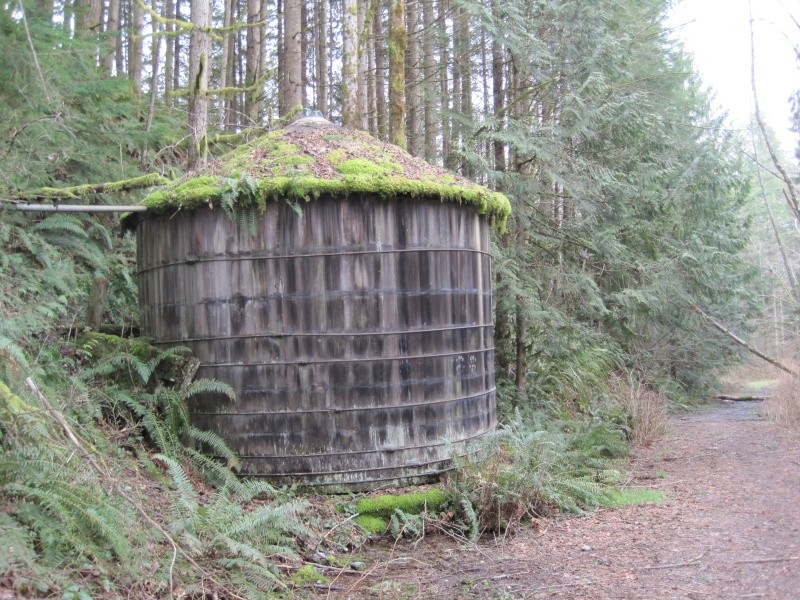 Lots of old huge Cedar stumps with rebirth of younger trees growing from them: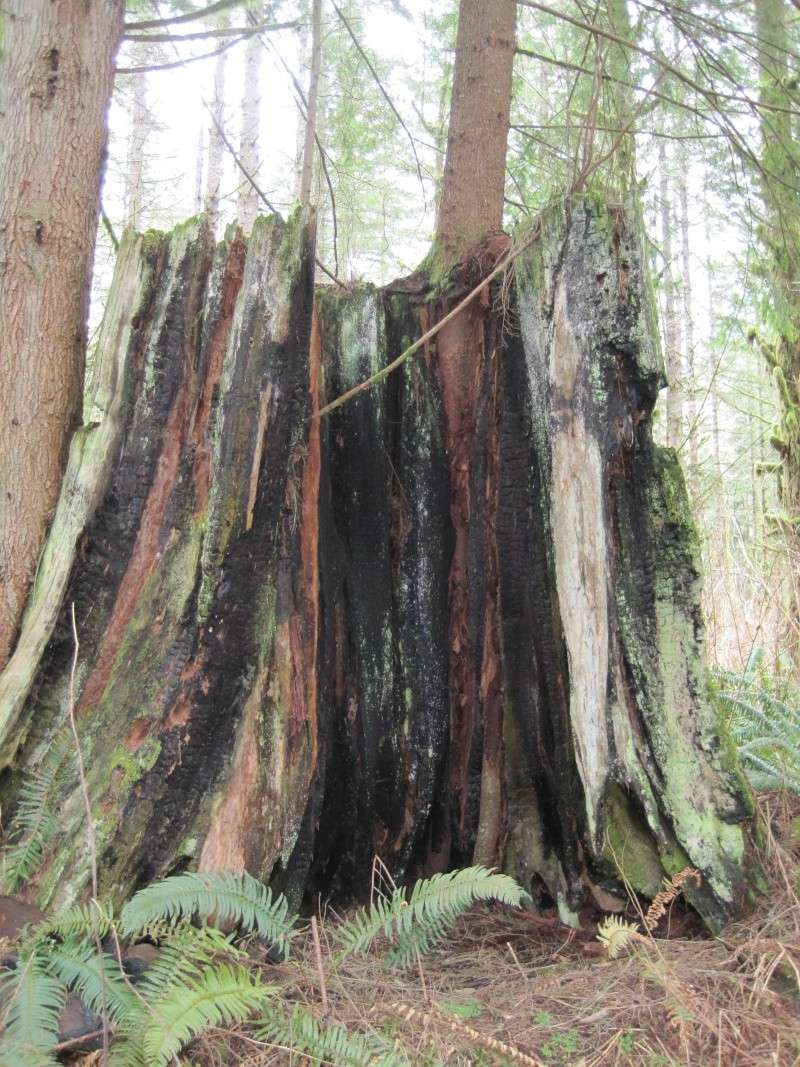 This stump has all kinds of ferns growing from it and is also starting to show signs of erosion underneath: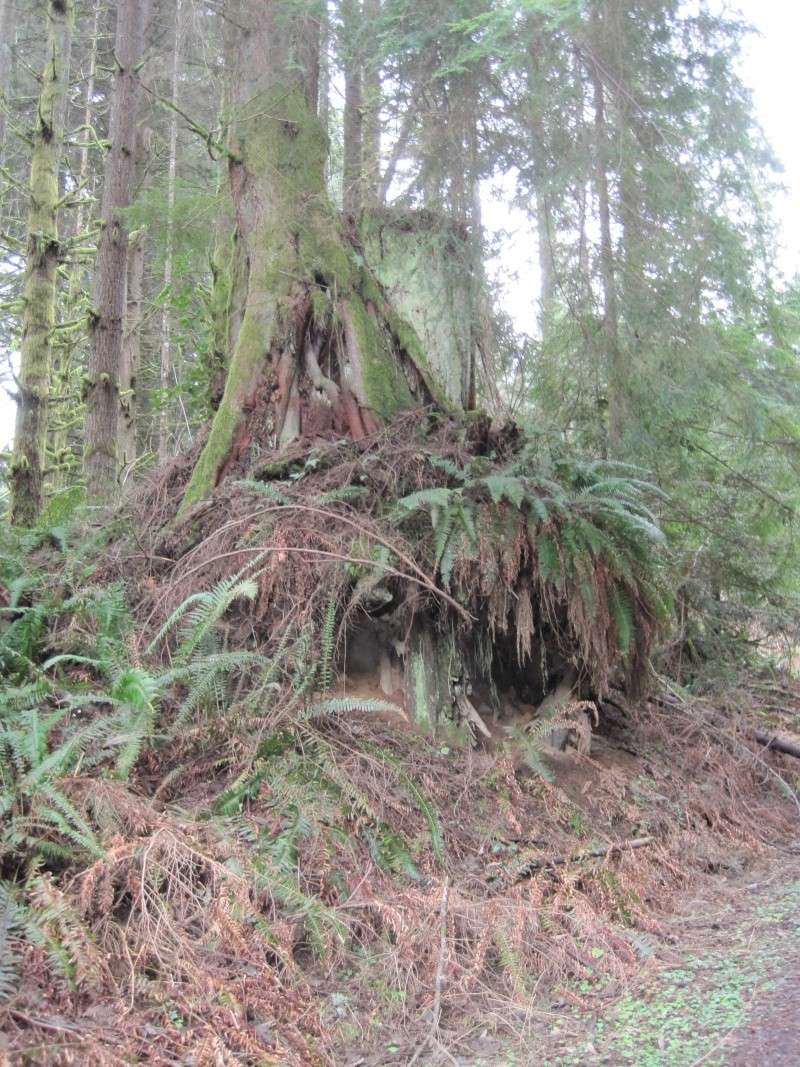 Moss growth is everywhere: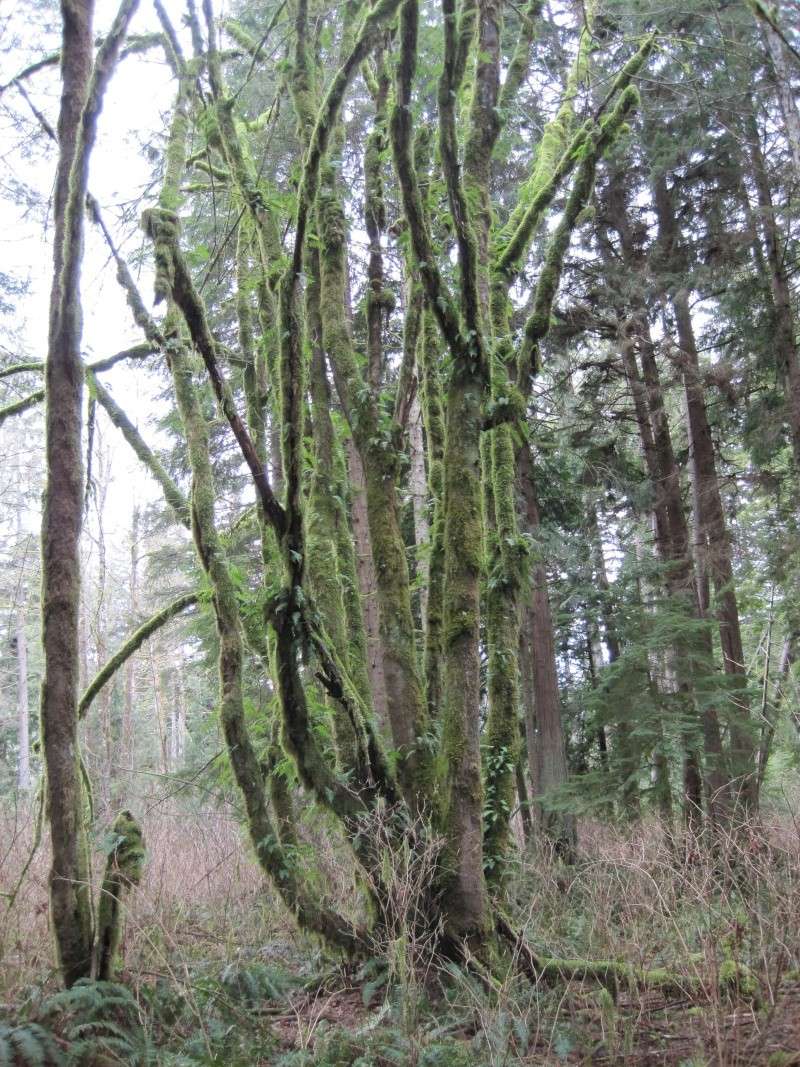 Came across a lake on a wrong turn we made trying to find our way back.
We started to discuss where we would sleep for the night (check out the patches of snow on the ground) and how cold it would get and so on and so on..........where they would find our bodies
Ok we turned around and went back to a spot we recognized (took us awhile)and took the right trail back towards the park.
On the way back we viewed the lovely snow splotched mountainous regions. If you notice towards the bottom of the photo all the logged off growth with the newly planted young trees: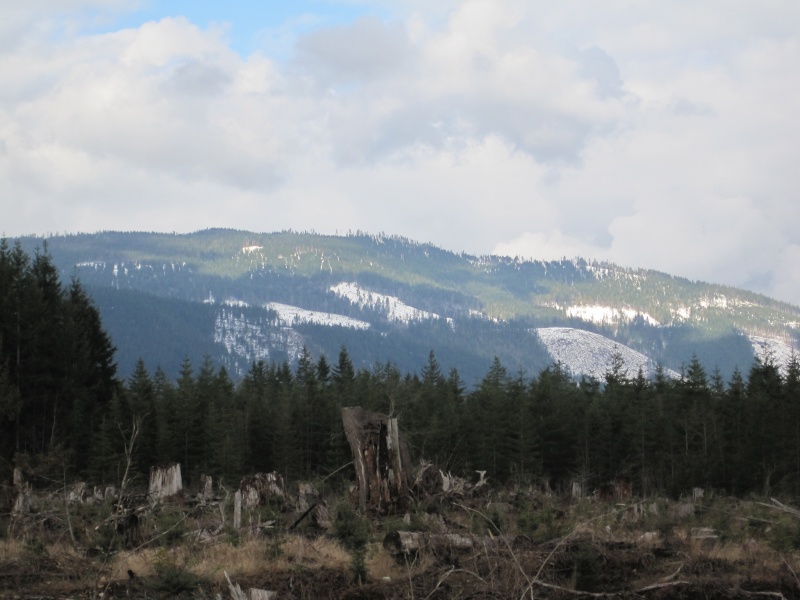 Found the bridge back to the start and time for a rest after our 3 hour hike:
Alas the dairy is in sight and all I had to eat before we started this was a bowl of cheerios (my bad):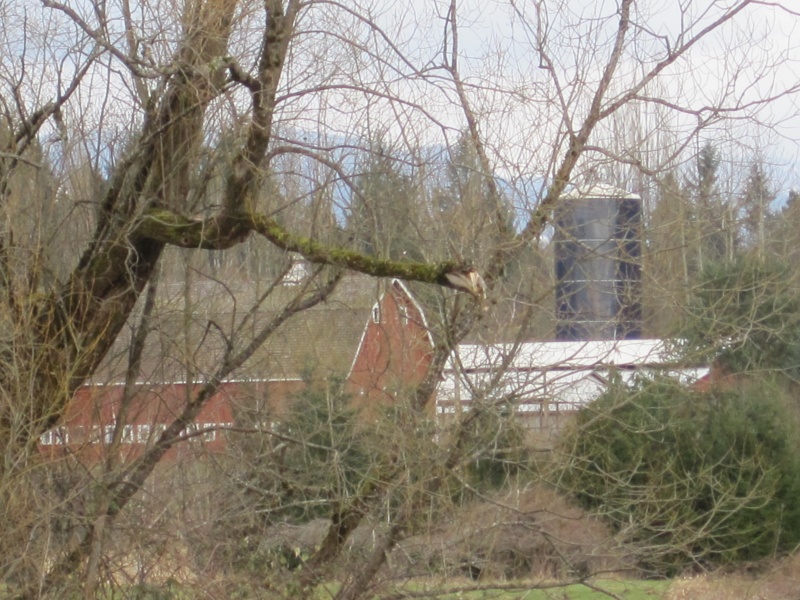 Almost there and really tired and hungry I am. I'm a ways behind him trying to chug along.
Bill had a good sized meal before starting this so at least he's not starving but he said his feet were dead dog tired and he was not going to wait for me as his aim was to get in the car and sit his arse down: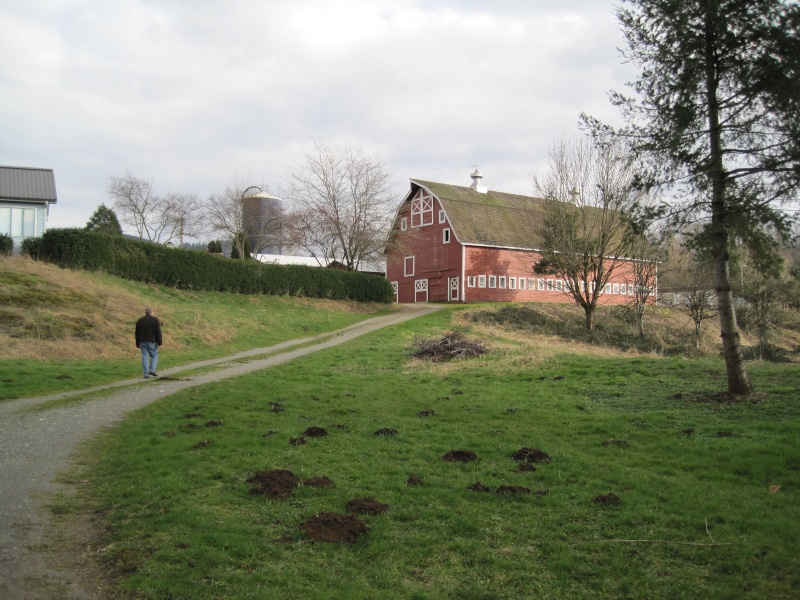 He found a nice spot before the car after all to wait for me........how nice of him: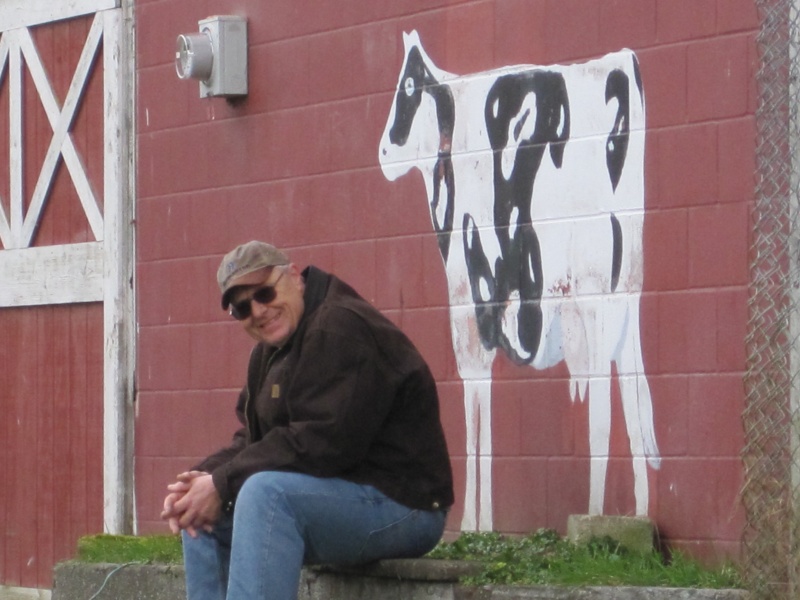 TA DA WE MADE IT!!!